By Annie Ross
A.J. Ellis had spent his career with Los Angeles, which leads the National League West and has World Series aspirations.
But on Thursday Ellis learned his time in L.A. had ended as the Dodgers sent him, a Class A Advanced pitching prospect and a player to be named later to the Phillies for Carlos Ruiz.
Not only did Ellis have to leave the only place he had ever played, but he had to join an organization not headed to the postseason.
Ellis joined the Phillies before last night's game against the Mets at Citi Field. He said he is getting acclimated to his new reality.
"The first 12 hours were definitely the hardest," he said. "Really hard to say goodbye to a lot of relationships I had been blessed to forge for more than a decade.
"I told someone earlier on the way in that the waves of emotion are getting farther and farther apart, which is a good thing. To arrive here and arrive in the clubhouse, meeting the staff, I'm starting to feel reenergized, refilled with a sense of purpose as to why I've been placed here, and why this is where I need to be at this time. I'm excited about that."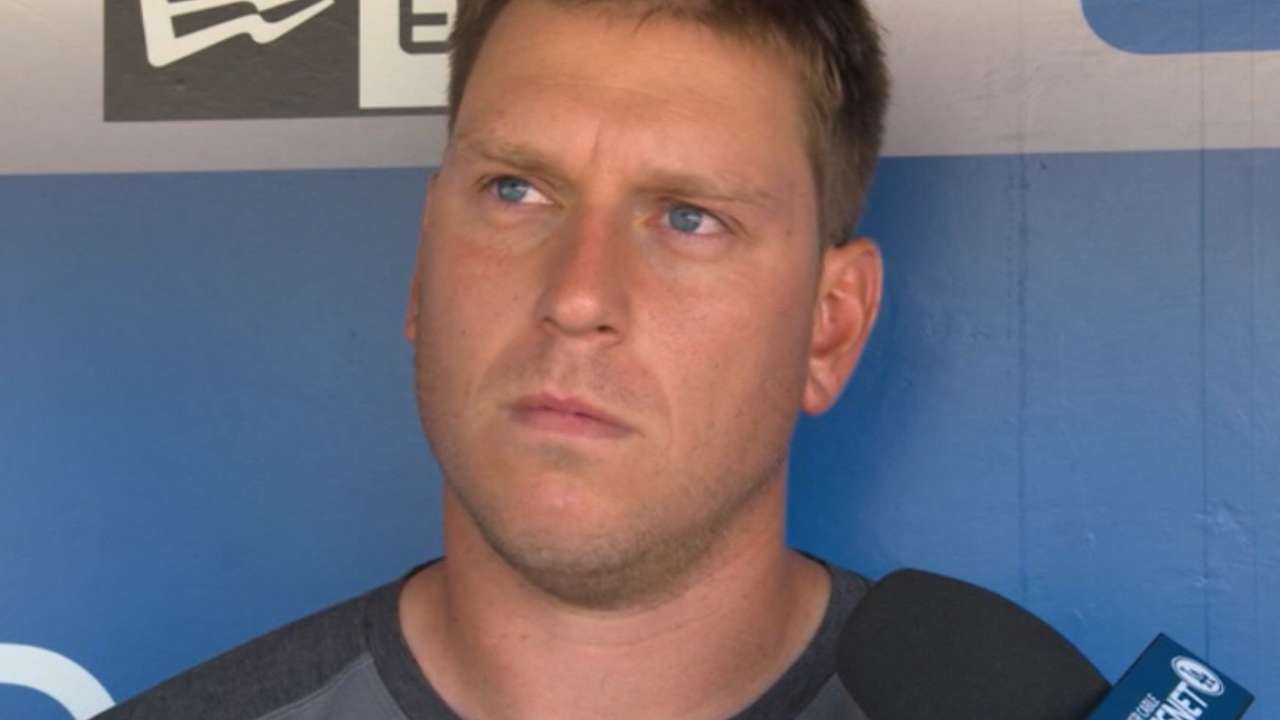 Phillies manager Pete Mackanin said he totally understood Ellis' heartbreak at being traded Thursday.
"You get traded off a contending team to a non-contender, you can't be happy about that," he said. "But he's over it. He's moving forward."
In fact, the Phillies called a special hitters meeting before Saturday's game. The Phillies played six games earlier this month against the Dodgers, and they wanted Ellis to tell Phillies' hitters how the Dodgers attacked them.
"I think it would be good for our hitters to hear that from an outside source," Mackanin said.
"We were doing some of that with the pitchers out there," said Ellis, who caught a couple bullpen sessions before the game. "We can dig into those conversations and talk to the offensive side of how we wanted to attack them, and as a catcher, things that I've noticed from watching them swing the bats. Maybe shrink the gaps a little bit and create better offensive at-bats. When you have a better understanding of how the opposing team is trying to get you out, it can only be a benefit."
Ellis is set to become a free agent after the season, and with Cameron Rupp establishing himself as the No. 1 catcher and catching prospects Jorge Alfaro and Andrew Knapp on the horizon, Ellis might only be with the Phillies until the end of the season.
So what has him energized to play these final few weeks, especially considering the dramatic drop he took in the NL standings?
"Guys [in Philadelphia] are playing for things," Ellis said. "Guys are playing for their careers. Guys are playing to make their mark in this game and building on the building blocks to create a winning franchise once again in Philadelphia. If I can in some short time here impact some wisdom on those guys, share some of the wisdom along the way that I've picked up from some great mentors I've had in my time in the game, I need to pay it back, from all that's been given to me."