By Michael McCarthy
The Sixers have been preparing for tonight's home opener against last season's Eastern Conference champion Miami Heat for a long time.
The team has looked competitive in its first two road games, and rookie Nerlens Noel has been running the floor and rebounding and blocking shots like a veteran. And there are lots of festivities for the Sixers' faithful.
But one element will not be an affiliation with right-wing mercenary Dinesh D'Souza who has been baying at the moon about President Obama and tweeted yesterday that his movie "American" would appear on the Jumbotron at the Wells Fargo Center tonight.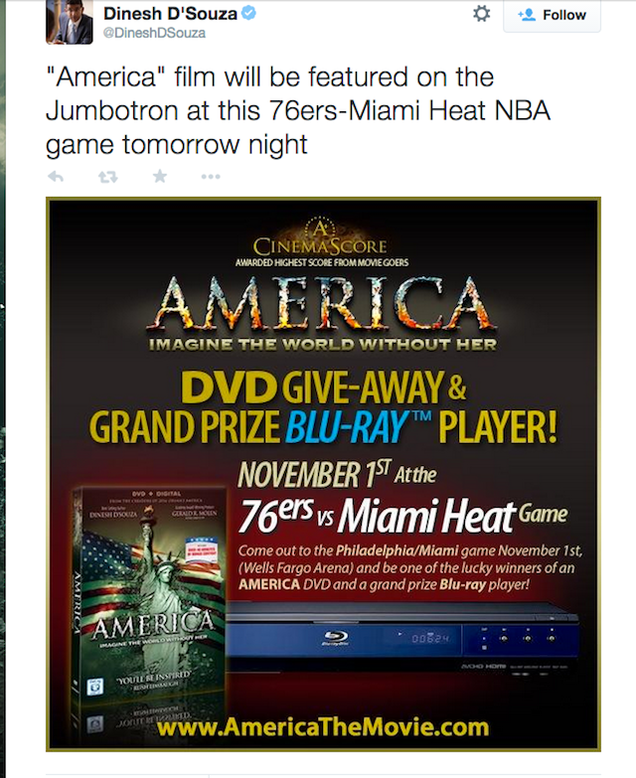 Deadspin.com reached out to the Sixers and asked them what was going on. They replied:
Thank you for reaching out and bringing to my attention.

We have zero affiliation and no plans related to this in any way, shape or form at our home opener tomorrow night. Any claim to that indicates otherwise is false.

We will notify the NBA immediately to make sure they are aware that the Sixers are the second team to be used in such a manner.