Says ESPN:
Here are two Ben Simmons facts that summarize his importance to his team:
He ranked third in the NBA in 3-point assists this season.
He is the team's most prolific interior scorer (5.4 makes per game in the restricted area).
After logging just nine points and three assists in Game 1, Simmons was ferocious in Game 2, putting up 23 points and 12 assists in the win.
All eight of his Game 2 buckets came near the bucket — not surprising considering over 97 percent of Simmons' field goals came in the paint this season.
But when Simmons is pressuring the rim, good things happen elsewhere, too.
After making just three triples in Game 1, Philly drained nine in Game 2. Spacing starts by pressuring the rim, and when Simmons has it going he fuels the offense by blending rim attacks with perimeter shot creation.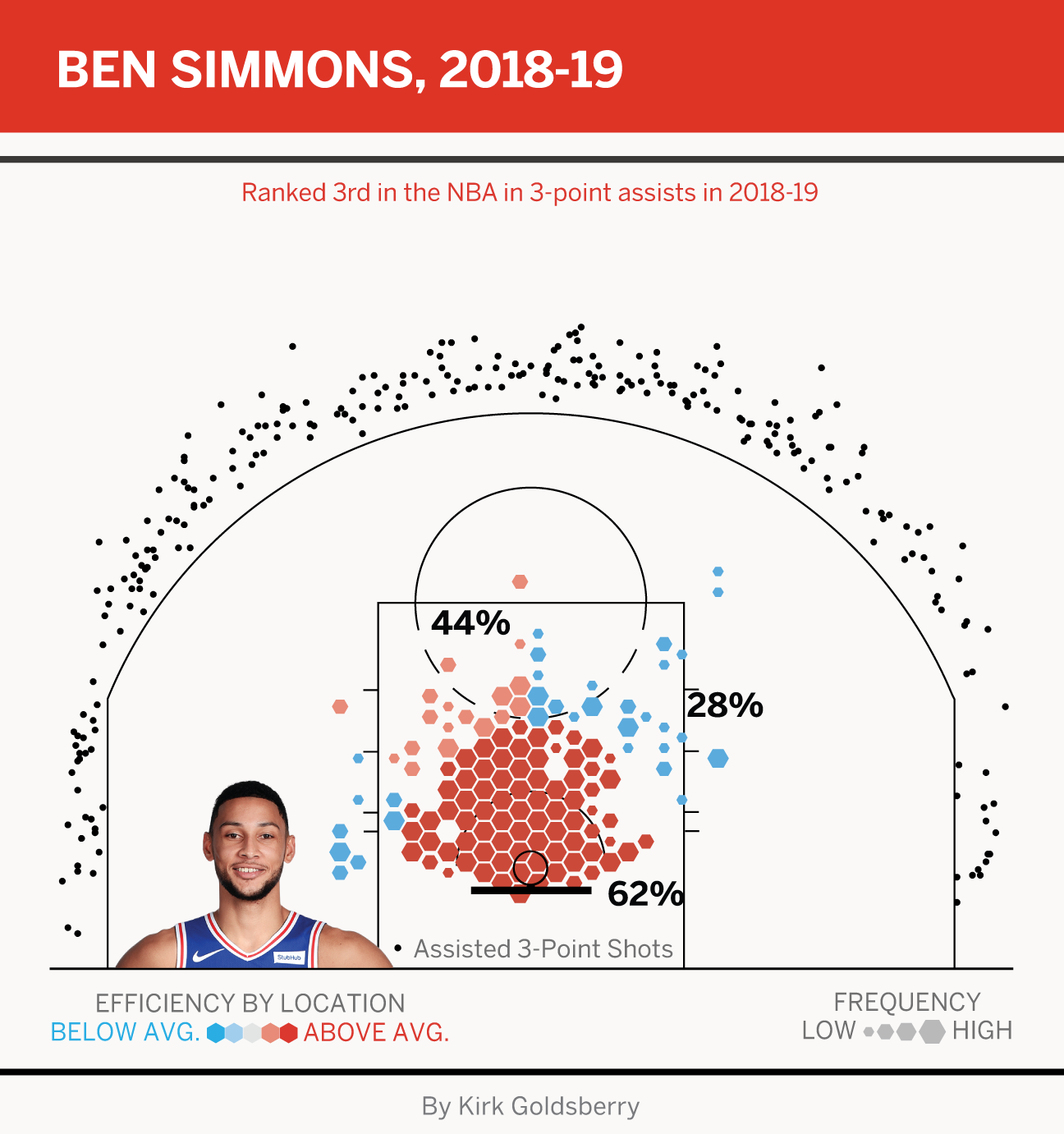 Simmons assisted on more 3-pointers this season than Klay Thompson made, and if the Sixers have any chance this postseason, they'll need him to make a lot of splashes for his teammates, since it's not in the team's DNA to jack up 3s.
Only the Spurs have launched fewer deep balls per 100 possessions in these playoffs, and only the Jazz and Thunder have shot worse. However, Philly ranks second in shot quality on 3-point attempts, according to Second Spectrum tracking. There's good reason to fire away if Simmons can generate clean looks.
And Brooklyn has been ignoring Simmons at the point of attack, sagging to an extreme. I mean, just look at this: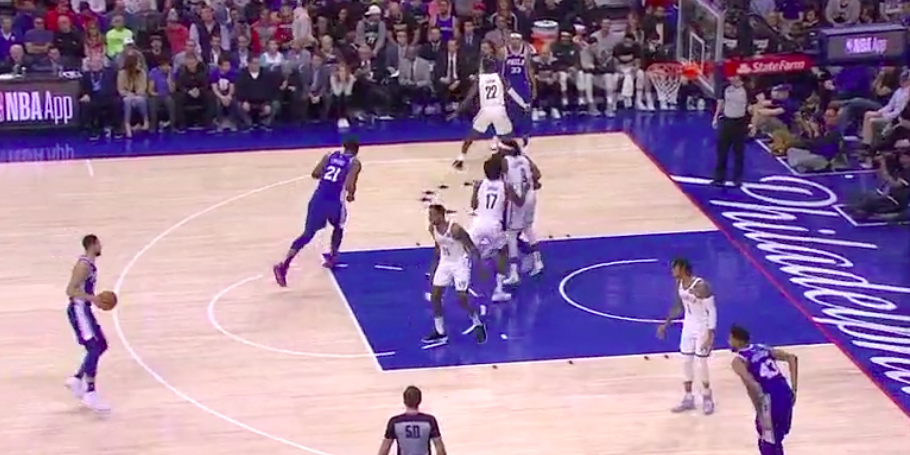 If Game 2 is any indication, Philly's counter is to give Simmons a running start and attack this disrespectful strategy in the heart of the paint. Simmons is at his best driving toward the basket and making plays for himself or his teammates. It's hard to see how giving him a running start helps Brooklyn slow down Philly's main catalyst.
Regardless, if the Sixers want to make a deep playoff run, they need to ramp up their 3-point activity. Simmons is the key to that.
http://www.espn.com/nba/story/_/id/26545199/ben-simmons-kd-lou-williams-more-keys-game-3s