By Annie Ross
Cameron Rupp's two-run homer capped a three-run seventh inning last night as the Phillies beat the mighty San Francisco Giants and ace Madison Baumgarner 3-2.
The Giants (48-28) missed a chance to pass the Chicago Cubs as the Major Leagues' winningest team.
"I crushed it, yeah," Rupp said. "I don't know if you do feel it [off the bat]. At that moment, the adrenaline, the time of the game, a big hit against a guy like that, no, I don't think I really did."
San Francisco clung to a 2-0 lead when Tommy Joseph, a former Giants prospect, lashed a leadoff double in the Phils' seventh. He scored on Andres Blanco's single up the middle. Up came Rupp, who ripped a full-count fastball over the center-field barrier and onto the canopy covering the organic vegetable garden. It ended Bumgarner's streak of 12 consecutive starts in which he yielded two or fewer runs.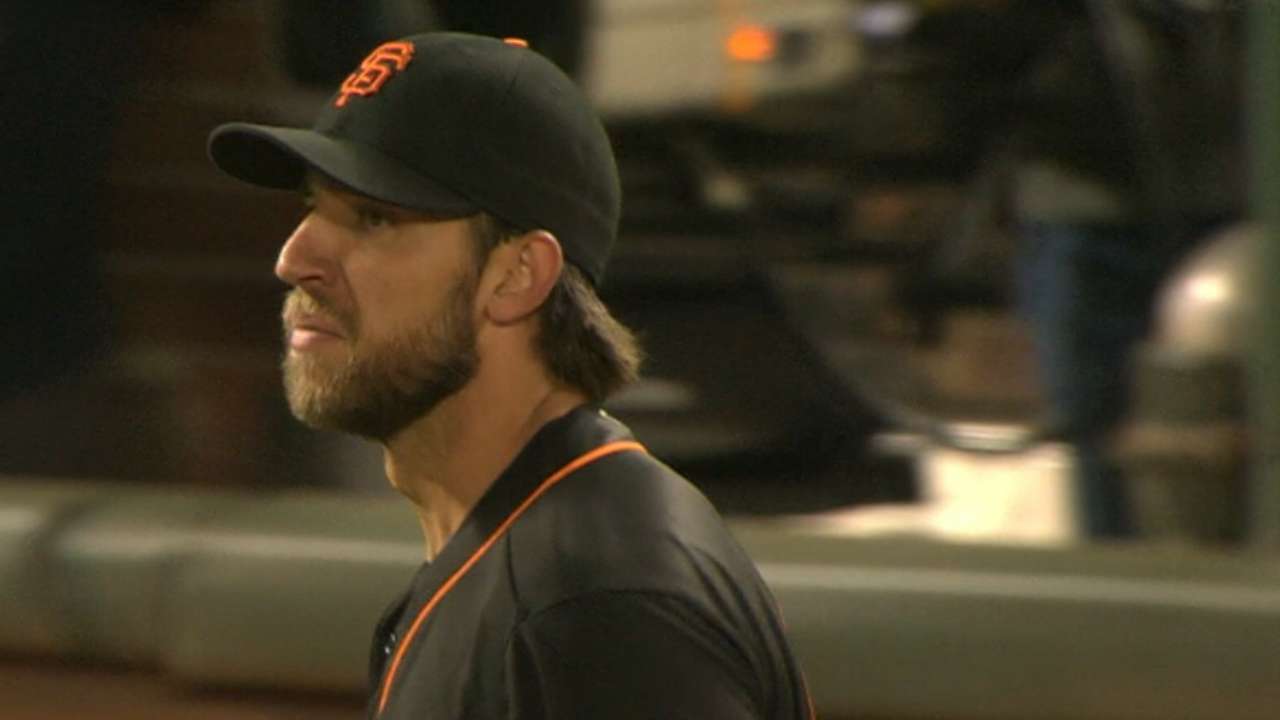 Falling behind 3-0 on the count to Rupp made a difference, Bumgarner (above) pointed out.
"I don't want to put the lead run on base," he told MLB.com. "I just have to go after him and he got us."
Regarding the fateful fastball that Rupp hit, Bumgarner said, "I thought it was a pretty good pitch. I know he's a good fastball hitter, but I felt confident throwing it."
Phillies right-hander Jeremy Hellickson needed a big night, and he delivered. He allowed five hits, two runs (one earned) and one walk and struck out three in six innings. He would have pitched longer, except he tweaked his back swinging at a pitch in the sixth inning.
"I don't know why I'm trying to swing so hard," Hellickson said. "You can't even see it out of that guy's hand. But it's fine."