By Lewis Gould
All of a sudden, the Phillies are starting to resemble Murderers Row.
No, they have a long way to go before they achieve the status of the 1927 New York Yankees, considered among the greatest teams of all-time.
But the Phils, whose bats were as quiet as a cemetery for a month, have broken out big-time!
Freddy Galvis smacked a game-winning, two-run home run in the bottom of the eighth yesterday afternoon for a 4-3 Phillies win.
Galvis' homer (below) — his eighth of the season, a new career high — sent the Phillies to their eighth win in nine games, capping a 5-1 homestand and marking their fourth sweep of the season.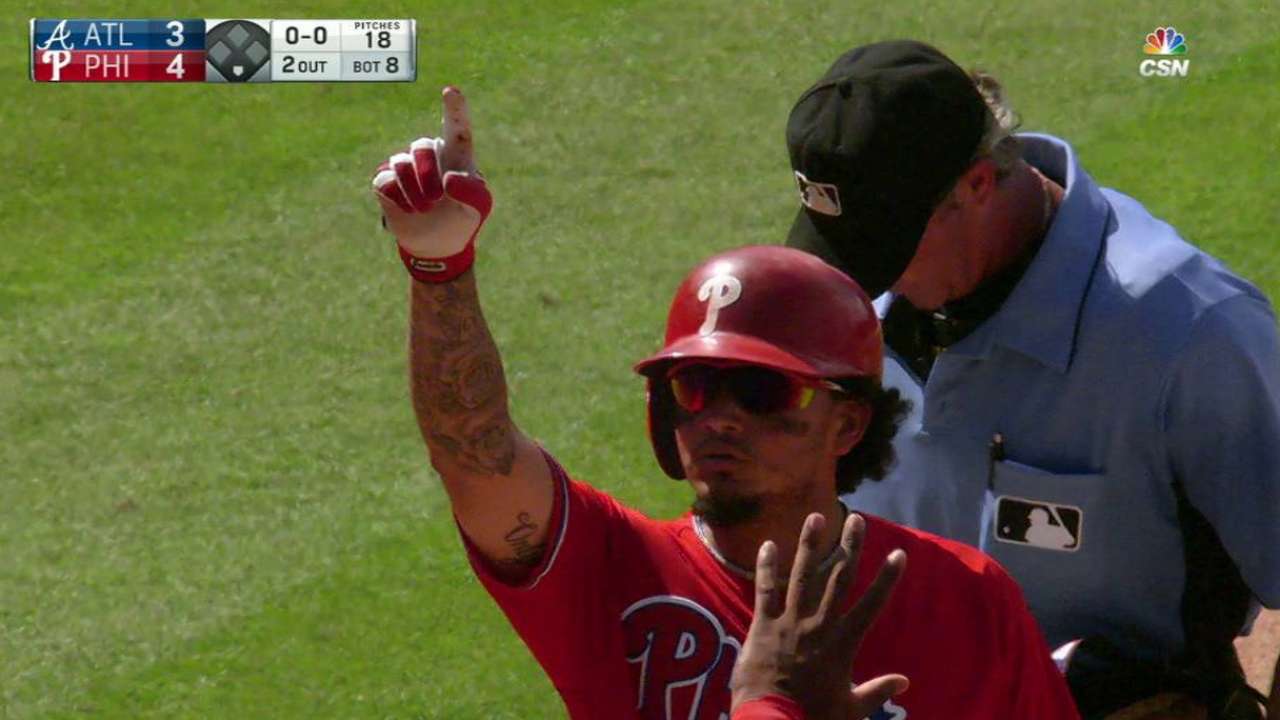 The common theme of the Phillies' last four games has been the long ball. During their four-game winning streak, the Phillies have hit 11 homers, with at least two in each game. Franco has homered in each one of those four games, and his solo shot on Wednesday tied the game in the sixth inning.
"If that's what we are, then I'll take it," Phillies manager Pete Mackanin said when he was asked about his team's home-run-hitting ways. "It's a lot easier to manage when you can sit back and wait for two-run, three-run home runs. It's just because the guys are swinging the bats better. They're taking better approaches. They started doing that in Minnesota on our last road trip, and they carried it over to the homestand."
The Phillies' low-water mark of the season came during their last road trip, when a stretch against the Twins and Giants had them 13 games under .500. But they've responded well, going 9-2 in their last 11 games with an offense that is scoring 5 1/2 runs per game.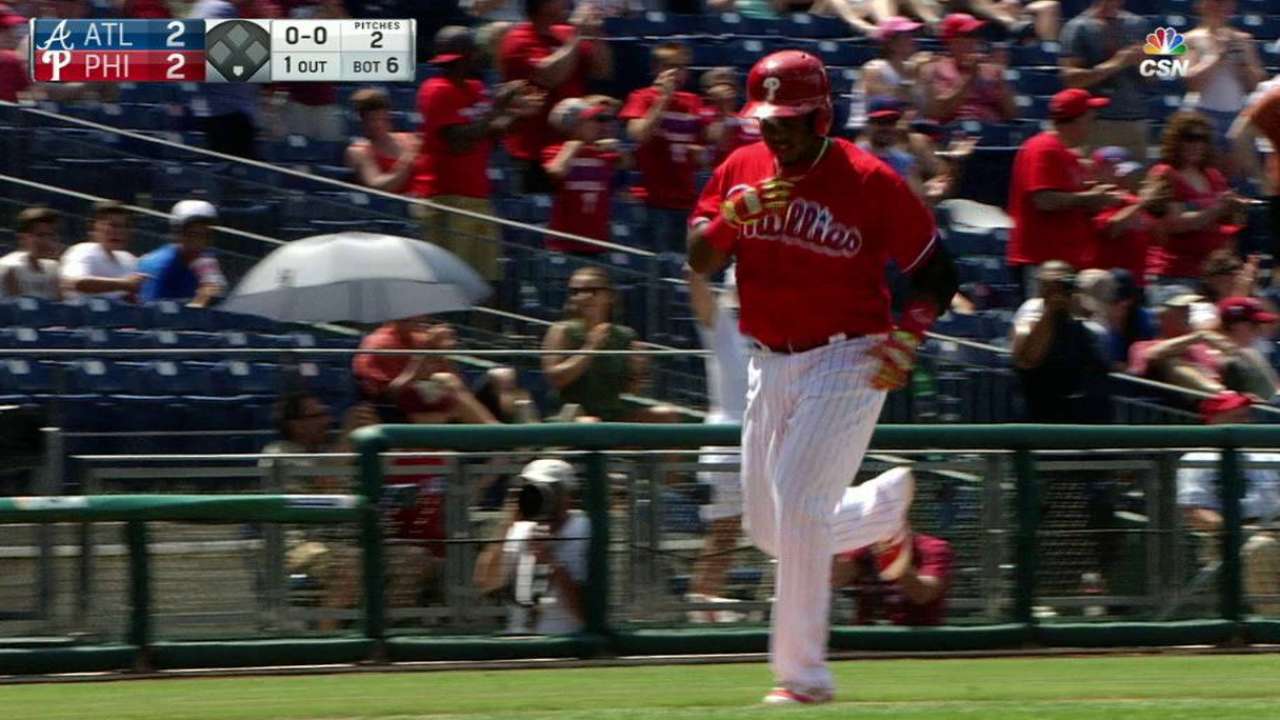 After the offense struggled for much of the month of June, the Phillies are getting production everywhere in the lineup. Seven different players homered in the last four games, and Philadelphia outscored opponents, 30-17, during its final homestand of the first half.
"I choose to believe we're the team that has played during the last two weeks," Mackanin said. "I know we had such a bad month of June, and I kept wondering why we weren't better knowing we had the chance to be better, and now we're swinging the bat better."