By Sam Bush
The Dodgers were poised to sweep the Phillies last night at the Bank, taking a lead into the seventh inning, but Maikel Franco had something to say.
He followed a Freddy Galvis single by rocketing a fastball over the wall in straightaway center to give the Phillies a 5-4 win.
"[It felt] very good, very good," Franco said. "It was a fastball right down the middle, and I put a lot of contact on it. I just tried to put it in play."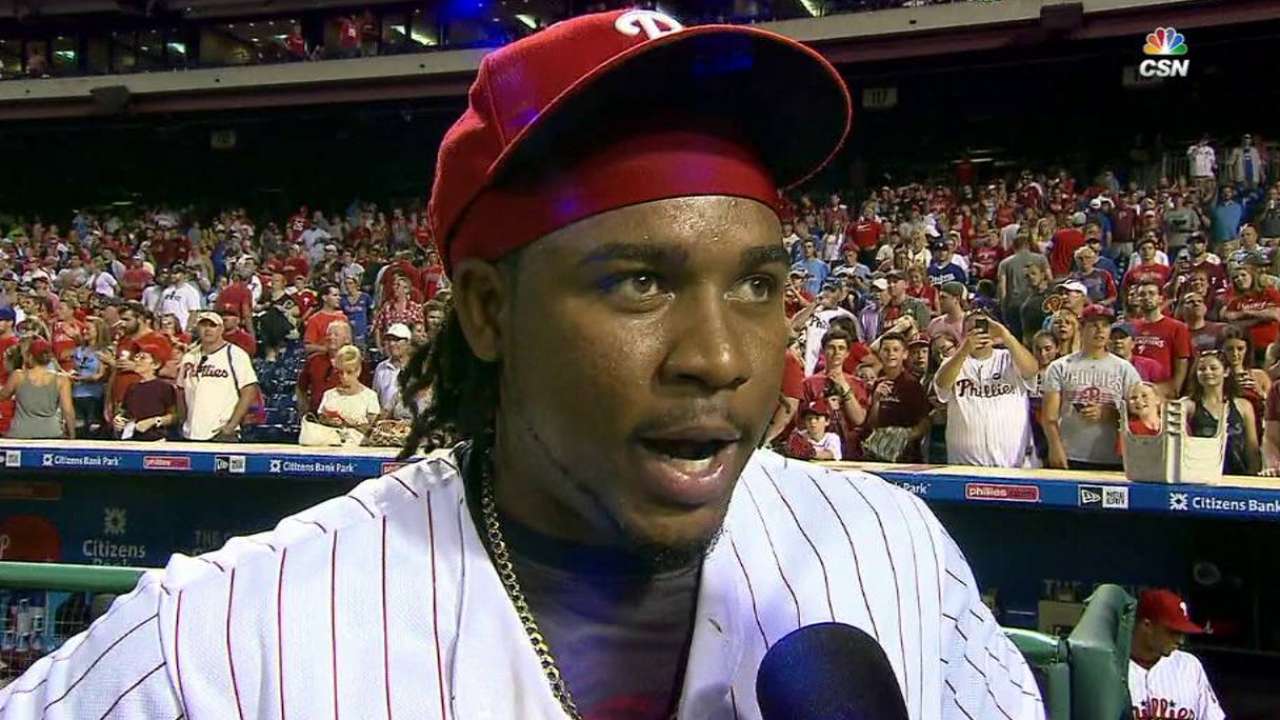 It was Galvis' three-run shot in the seventh last week — also off Grant Dayton — that propelled the Phils over the sweep-seeking Dodgers.
"That's a game that leaves a sour taste in your mouth," Dodgers manager Dave Roberts said. "We got on [Jerad] Eickhoff early … then he settled in. We got a homer late, but couldn't get anything going against the bullpen."
Roberts said the decision to let Dayton face the right-handed-hitting Franco came down to a numbers game. Did he want to let the lefty Dayton face Franco or have a right-hander face Ryan Howard, who has heavier platoon splits?
"You've got two of the three where you like the matchup," Roberts said. "The other one, you've got one out of three. So it's kind of like, I'll take my chances on the odds."
Eickhoff navigated two Dodgers blasts and completed six innings, becoming the first Phillies starter to do so in nine games.
The loss was just the Dodgers' fourth in their past 11 games. Over that stretch, they've gone from two down in the National League West to overtake first place from the Giants, though the loss drops their lead to a half-game as San Francisco defeated the Mets late Thursday.