By Sam Bush
The Phillies selected three high schoolers in the second day of the MLB draft.
After taking outfielder Mickey Moniak with the first overall pick, right-hander Kevin Gowdy in the second round and shortstop Cole Stobbe (above), whom they selected in the third round yesterday, the Phillies used their remaining seven picks to select college players. Overall, the Phillies have selected six pitchers and four position players in the first 10 rounds.
"We feel we got two first-rounders with the first two picks and really a compensation-type pick in the third round," Phillies amateur scouting director Johnny Almaraz said Friday night. "We thought all of those high school players have superior ability over a lot of the college guys."
Track every Phillies pick from Day 2 of the 2016 MLB Draft, which consisted of Rounds 3-10.
The Draft concludes on Saturday, with exclusive coverage of Rounds 11-40 beginning on MLB.com at noon ET.
MLB Pipeline had Stobbe at No. 47 on its Draft board. He is committed to Arkansas, but they expect him to sign.
Scouts love Stobbe's makeup. The right-handed hitter has a quick, compact stroke and hits the ball to all fields. He hit 14 home runs as a senior, and some project him to be a batter who could hit .280 with 15-18 homers per season in the big leagues.
He is expected to remain at shortstop. One scout told MLB Pipeline that Stobbe is a poor-man's version of Rockies rookie Trevor Story.
Round 4 (107th overall), JoJo Romero, LHP, Yavapai College (Prescott, Ariz.)
Romero's junior college knows big leaguers. It has produced players like Curt Schilling and Ken Giles.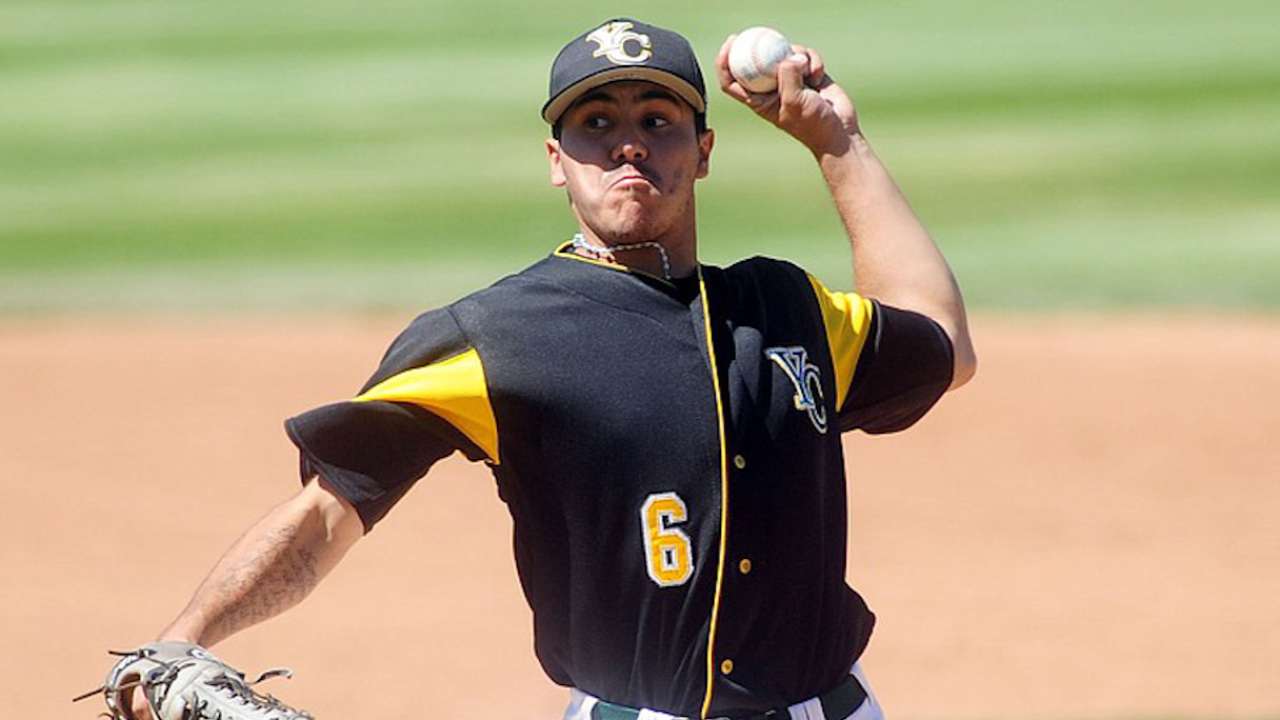 Romero, who the Phillies also expect to sign, has a four-pitch mix, with his four-seam fastball touching 94-95 mph. He also throws a curveball, a slider and a changeup. Scouts told MLB Pipeline there are some concerns about his durability, so he might end up in the bullpen. But the Phillies view him as a starter.
"We followed JoJo throughout the year and we felt he was just a really tough competitor, a good pitcher. He's got three above-average pitches," Almaraz said. "There's still room for growth."
Round 5 (137th overall), Cole Irvin, LHP, University of Oregon
MLB Pipeline ranked him 138th on its Draft list.
Of the college players the Phillies selected Friday, Irvin could be the fastest mover through the farm system.
Irvin had Tommy John surgery in 2014, but he pitched well this season with the Ducks. In fact, his fastball hit 93-94 mph after adding some strength. Irvin also throws a slider and a changeup, and he throws his pitches with the same arm speed, which adds deception.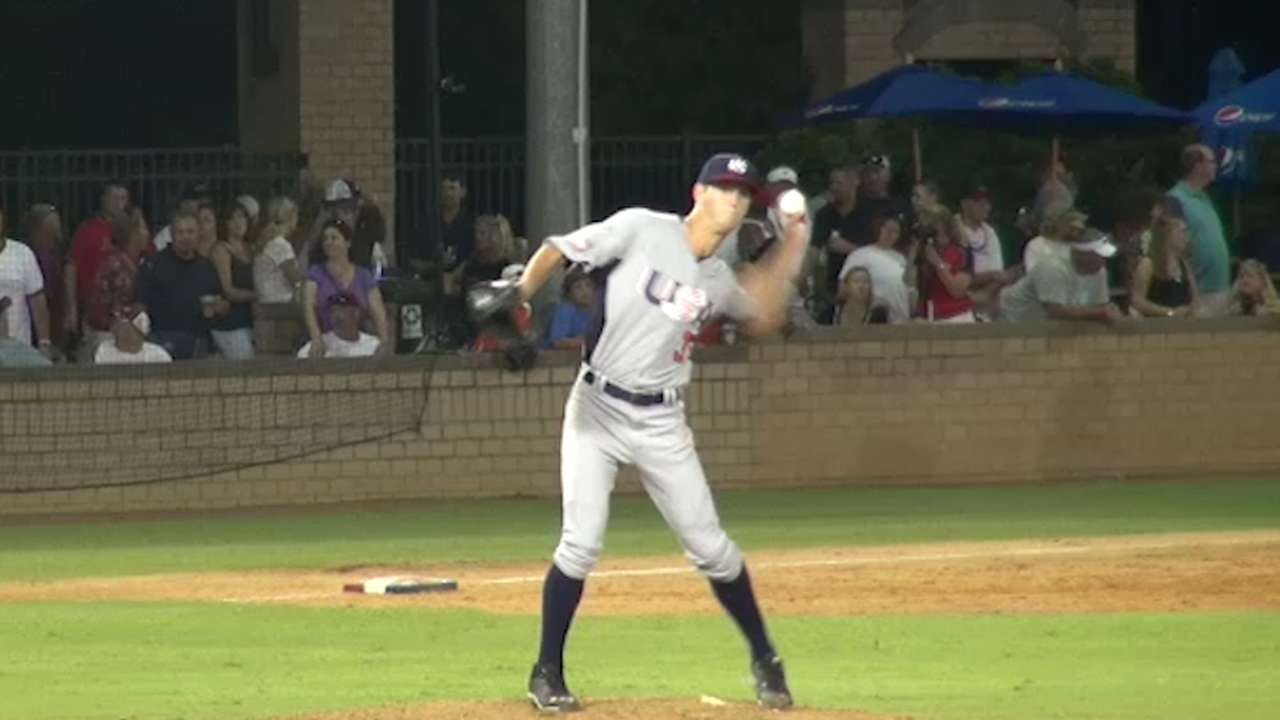 The twice-drafted Irvin is the epitome of the advanced college lefty when he is firing on all cylinders.
"He's definitely a polished left-handed pitcher," Almaraz said.
Round 6 (167th overall), David Martinelli, CF, Dallas Baptist
MLB Pipeline ranked him 74th on its list. The Phillies love his upside. In fact, they think he might have the highest ceiling of any of the college players the Phillies drafted on Day 2.
Dallas Baptist has produced big leaguers Ben Zobrist, Jason LaRue and Lew Ford. Martinelli has plenty of tools, although scouts have been wary about some swing-and-miss issues. He ranked among the NCAA Division I strikeout leaders in each of his first two seasons. He also hit .141 with a wooden bat in the Cape Cod League. That said, Martinelli, who can play all three outfield positions, cut his strikeout rate by almost two-thirds this season. He has been much more consistent at the plate, driving the ball to all fields.
"He's really a five-tool player," Almaraz said.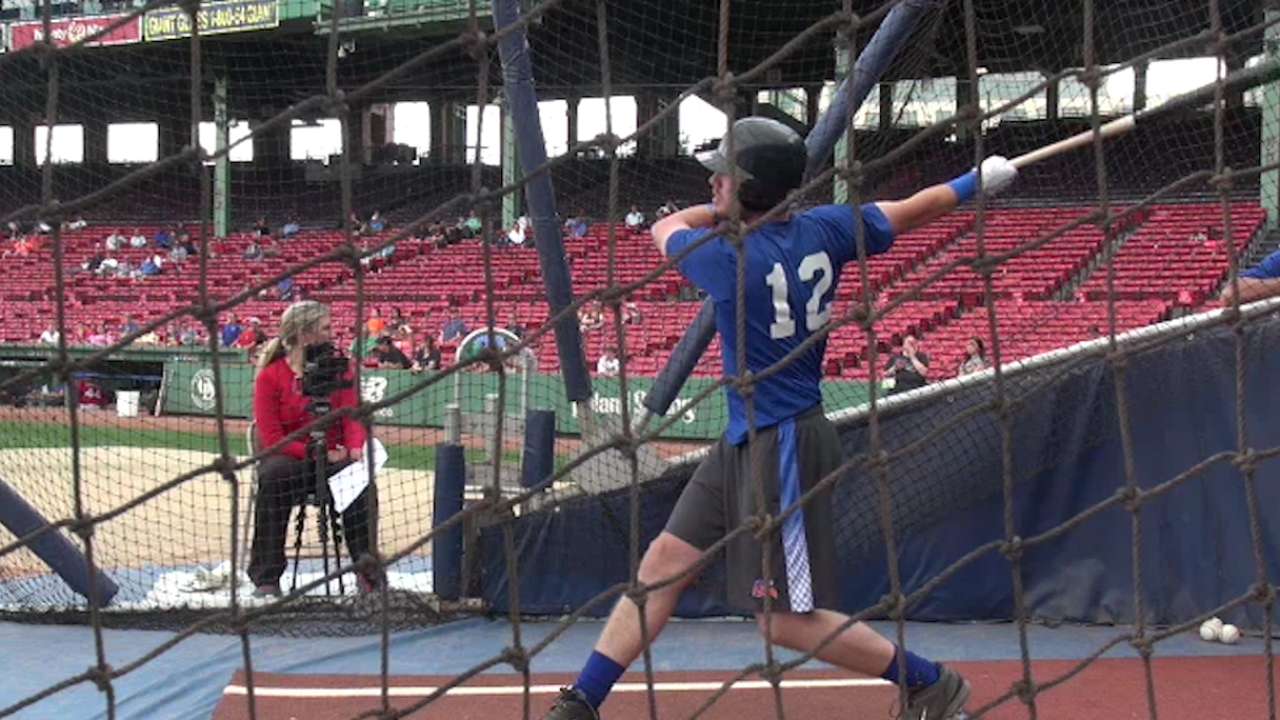 Round 7 (197th overall), Henri Lartigue, C, University of Mississippi
The switch-hitting junior led his team with a .353 batting average and a .414 on-base percentage. He also had 11 doubles, four home runs and 31 RBIs in 207 at-bats. He was a semifinalist for the Johnny Bench Award, which is given to the nation's top college catcher.
Round 8 (227th overall), Grant Dyer, RHP, UCLA
Dyer went 4-4 with a 4.50 ERA in 13 starts this season. He has pitched in the bullpen in the past, and some think his stuff will play up better there. He struck out 70 and walked 24 in 80 innings.
Round 9 (257th overall), Blake Quinn, RHP, Cal State Fullerton
Quinn, who is 6-foot-4 and 222 pounds, transferred from Fresno State and pitched well as a junior. He went 4-3 with a 2.16 ERA, striking out 69 in 66 innings.
Round 10 (287th overall), Julian Garcia, RHP, Metro State College (Denver)
The sophomore went 5-7 with a 2.90 ERA. He struck out 95 and walked 29 in 83 2/3 innings. He is the 11th player in school history to be drafted, but he is hoping to become the first player to reach the big leagues.