By Peter Gleason
So, the big question at yesterday's media scrum at the NFL Combine in indy was:
Is Penn State quarterback Christian Hackenberg destined for a reunion with his former coach, Bill O'Brien, who now runs the Houston Texans?
O'Brien was on one podium yesterday opposite Hackenberg, who was on another across the room. Hackenberg had his best season when O'Brien coached him at Penn State in 2013, and there is talk they might link up in the NFL.
After O'Brien left, Hackenberg struggled in a big way. Scouts say the talent around him hurt him, and so did a rift with coach James Franklin.
There is a lot of buzz that O'Brien and the quarterback-needy Texans will take Hackenberg in the second round of the draft.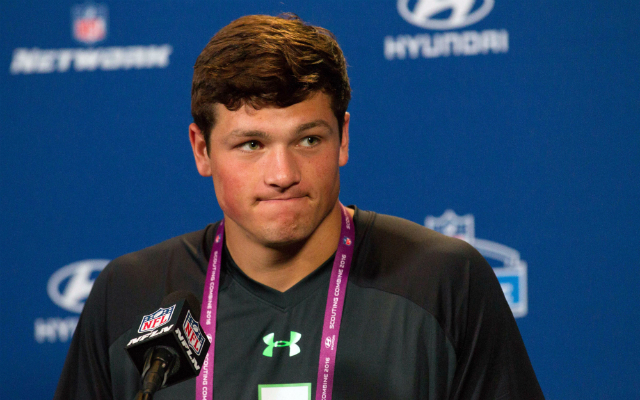 "I think that Christian's a very talented guy, but there's a lot of talented quarterbacks in this league," O'Brien said. "To stand up here and answer whether a guy has starting ability, I mean it is very, very difficult to start at quarterback in this league. I mean it's a very difficult league to be a starting quarterback in, and so I think it's more about evaluating the talent, looking at the skill set, thinking about what your team needs, what type of offense your team runs, who fits it the best and you kind of go from there."
In other words, he danced around the Hackenberg talk, but he did offer some praise.
"Christian can throw the football," O'Brien said. "He's got a strong arm, he's a big guy, he's smart, he was able to learn quickly when we had him at Penn State."