By Peter Brennan
Antonio Brown's saga road in the NFL seems to be coming to an end.
Brown took to social media to say that he's done playing in the NFL—for now.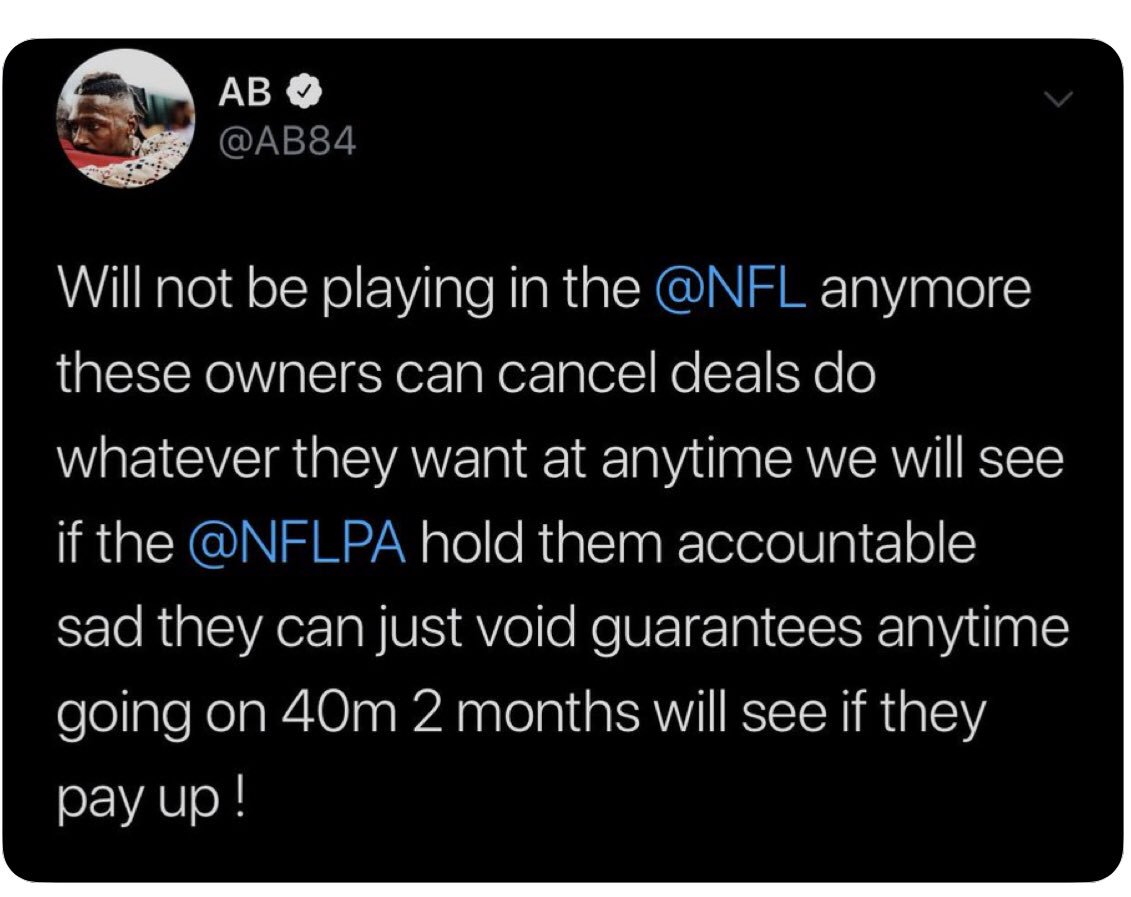 The troubled wideout pointed out that teams refusing to pay the guaranteed money he was owed as the reason he will no longer play in the NFL. Brown was recently released by the New England Patriots this week, but the team doesn't seem in a rush to hand him over any money that he was owed.
The Patriots aren't the first team who avoided paying Brown his guaranteed money.
Due to an altercation with general manager Mike Mayock, the Oakland Raiders nullified the nearly $30 million in guarantees that Brown signed for back in March. As a result, the All-Pro receiver asked for his release and signed with the Patriots.
As for his contract with New England, the veteran pass-catcher received a one-year deal worth $15 million. Additionally, he was given $10 million in guarantees and landed a $9 million signing bonus.
Earlier this week, the Patriots owed Brown $5 million of his signing bonus on Monday, but they haven't paid it due to his sexual allegations. The relationship between Brown and the Patriots organization seemed to be okay—until they refused to pay him his money.
Kraft got caught in the parlor AB speculations fired different strokes different folks clearly pic.twitter.com/eKrAE0Vwih
Brown is obviously taking a shot at Patriots owner Robert Kraft, who was involved in a prostitution ring scandal in an ongoing court case. Nevertheless, with New England declining to pay Brown, he will take his talents outside of the NFL—for the time being.