By Jack Ryan
The Eagles have made it official:
Training camp for the 2019 season will officially begin when players report on Wednesday, July 24, and the first full practice will be the next day at the NovaCare Complex.
The majority of practices will be open to select fans including season ticket members, charitable organizations, and corporate partners.
The Eagles will host a public practice at Lincoln Financial Field on Sunday, August 4 at 7 pm with tickets priced at $10 per ticket. One hundred percent of the ticket proceeds will support the highest quality and most impactful autism research to improve the lives of affected individuals and families now, as well as foster the acquisition of knowledge, technologies, and discoveries that will bring new opportunities in the future.
In addition to a full team practice, there will be a number of free activities for fans to enjoy, including alumni autographs, interactive games, face painting, photo opportunities, and more. Parking for the public practice is free.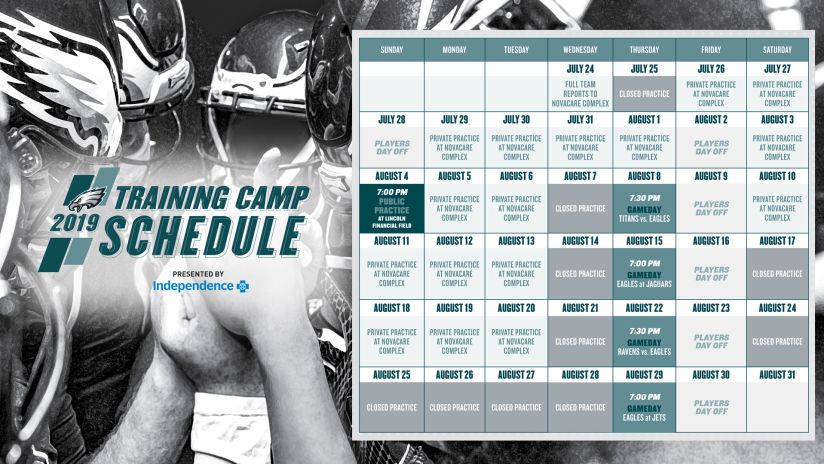 The Eagles kick off their preseason schedule at home against the Tennessee Titans on Thursday, August 8 at 7:30 p.m.