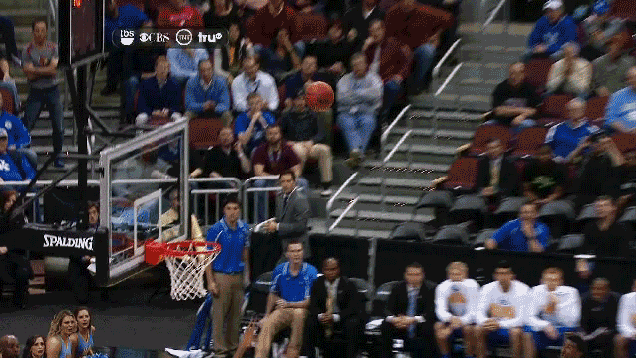 It's bad enough that UCLA was chosen to play in the NCAA tournament over Temple, which had a better record but plays in a mid-major (the AAC) while the prune-pickers from UCLA play in a supposed power conference (the Pac-12).
But now this ridiculous goaltending call wins the game for the Bruins over SMU and coach Larry Brown.
UCLA was down two with just a few seconds remaining when Bryce Alford heaved a desperation three. It was a bad miss and SMU seemed to have the win wrapped up, but then the referee called goaltending on the shot, gifting three points and the lead to UCLA.
Sure, the ball didn't graze the rim before Yanick Moreira got a hand on it, but so what!. Even going by the letter of the law, this was a terrible call. Here's how goaltending is described in the NCAA rulebook: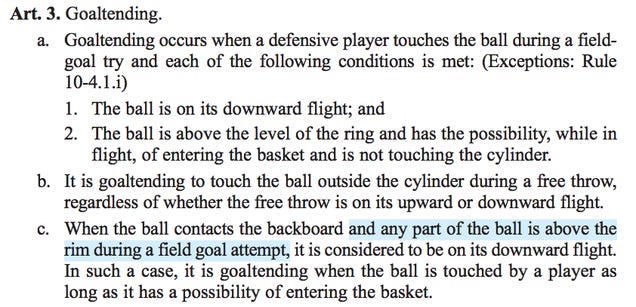 The part about having the "possibility, while in flight, of entering the basket" is the key here. That shot had no goddamn chance at entering the basket. It was a brick, and it just won UCLA a tournament game. This is lame.