By Julie Glass
The Sixers have yet to win a game this season, but they have two of the shiniest stars in the rookie firmament.
Here's how the Sixers 2016 rookie class ranks after the first few weeks of the season: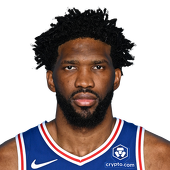 From blocking LeBron James multiple times to leading the NBA in 3-point shooting, Embiid has been just a joy to watch and an absolute revelation for the 76ers. Since he is coming off an injury, Embiid is playing on a minutes restriction but that hasn't stopped him from producing. In just 21.4 minutes a game, Embiid is averaging 17.6 points, 6.8 rebounds and 2.6 blocks. He is shooting 48.3 percent and 66.7 percent from three.
The Sixers have a whole slew of talented young players but Embiid has the makings of a true superstar and Philly now has an excellent building block for the future.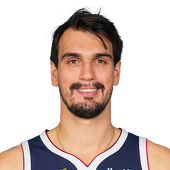 With Embiid and Saric, the Sixers are just truly blessed with young talent right now. Saric started the season a bit slow but has really come on in November. The Sixers big man is 10.5 points while shooting 44.7 percent and 62.5 percent from three in Philly's last four games. Among rookies, Saric is second in rebounds and fourth in scoring.